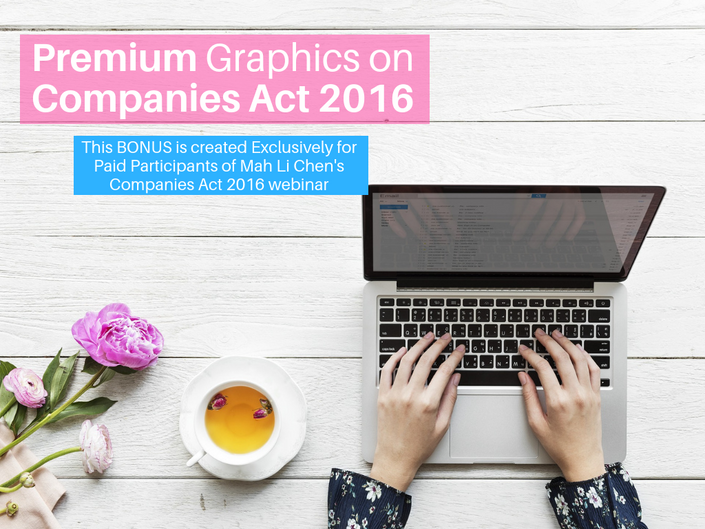 Premium Graphics on Companies Act 2016 (Consolidated Bundle) by Mah Li Chen (MAICSA Chartered Secretary)
This BONUS is created Exclusively for Paid Participants of Mah Li Chen's Companies Act 2016 webinar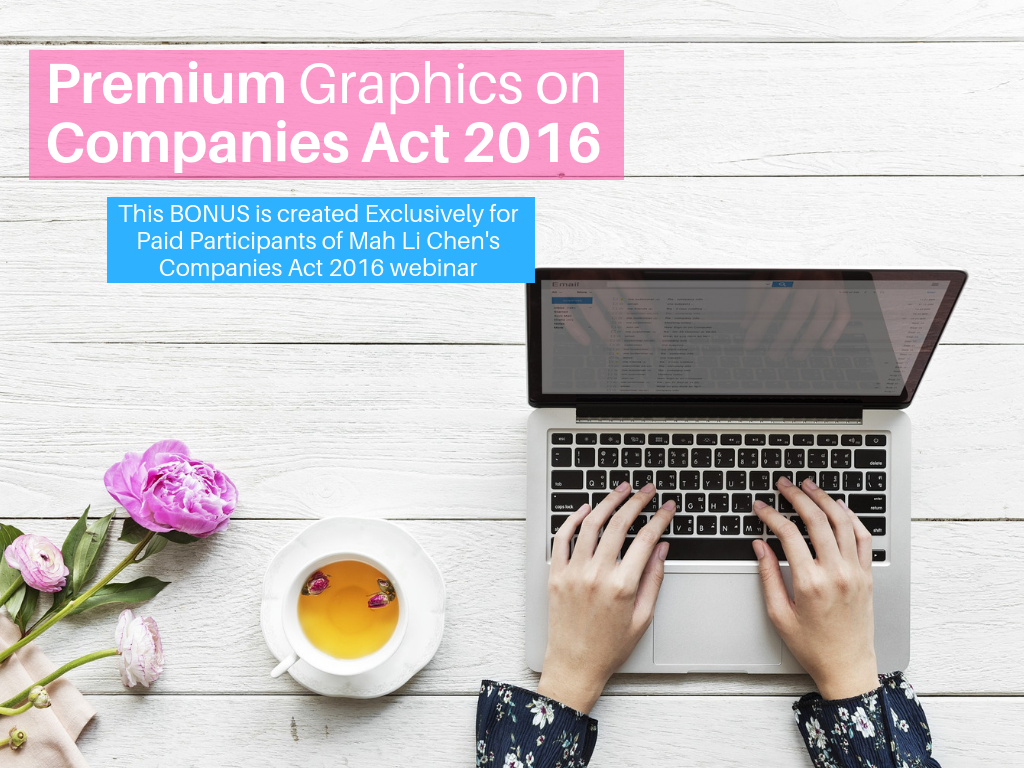 Li Chen & I share similar values. We treat our work not just a job, we treat our work as art ...
We treat education as sharing & caring to empower and give confidence to professionals.
Since 2016, we've collaborated in producing many webinars/online training on Companies Act 2016.
As a token of appreciation to those who have supported us throughout our journey, I've specially created this special section titled Premium Graphics on Companies Act 2016.
This BONUS is created Exclusively for all Paid Participants of Mah Li Chen's Companies Act 2016 webinar.

In this section, you will get to access high resolution PDFs of our premium graphics.
I am constantly updating the premium graphics ...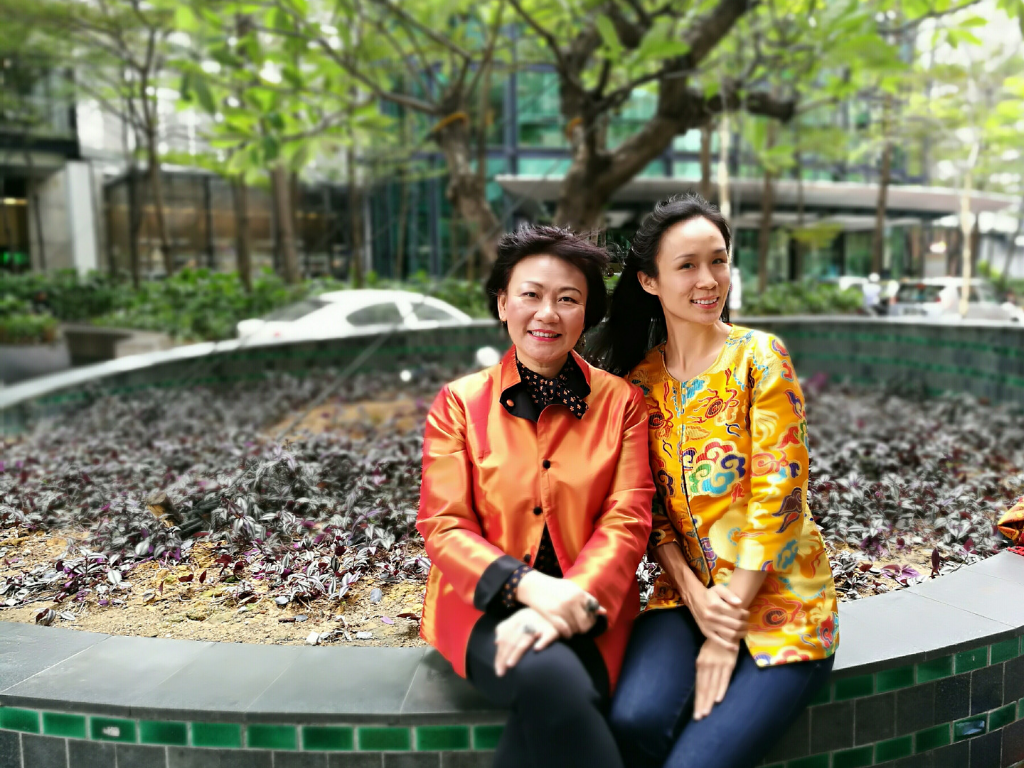 Important Note:
This bonus is not open for sale. If you are our paid participant, please complete below 3 simple steps ...
Step #01:

Click here -> https://www.facebook.com/pg/learnabeeOfficial/revi...
Step #02:
Write your review of not less than 20 words.
Sample review:

I am a <your profession> from <your location>. I find that the live webinar & online training provided is ....
Good or bad review oso ok as long as it comes from your heart.
We need constructive feedback & input from you ya ...
Step #03:
Email to [email protected]
Email title: Premium Graphics on Companies Act 2016
Email body:
Hi Evanna, I am a paid participant of Li Chen's webinar. Please grant me access to Premium Graphics on Companies Act 2016

---
I will check your review & verify whether you are a paid participant before manually granting you access on 1 July 2019
Thank you so much ...
Your Instructor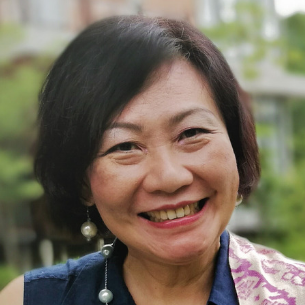 Chartered Secretary

Member of Technical and Professional Practice Committee

Practising Certificate Committee of MAICSA

Mah Li Chen graduated with the ICSA qualification on 27 September 1995. She has since completed her LLB with Honours in 2003 from the University of London.
She is a Chartered Secretary by profession with more than 20 years of working experience in mainstream corporate secretarial work. She has been speaking on various topics relating to the Proposed Companies Bill 2015, Companies Act 2016, corporate secretarial practice, corporate governance and listing requirements for MAICSA, Bursa Malaysia Berhad, Federation of Public Listed Companies.
Malaysia Institute of Accountants ("MIA") and several other professional bodies as well as in-house seminars for a number of companies.
Course Curriculum
Terms of Use
Available in days
days after you enroll
Premium Graphics on DIRECTORS
Available in days
days after you enroll
Frequently Asked Questions
Language Available ?
English & Mandarin
Payment
This product is NOT for Sale. This is a BONUS created for paid participants of Mah Li Chen's Companies Act 2016 Webinar.
Venue & Access
100% Online Learning 24/7 Anytime, Anywhere
How many times can I view the video replay ?
Unlimited times. Wonderful leh ?! ...
Are the Video & Training Materials downloadable ?
Yes, downloadable. Good leh ?! ...
Hi, My name is EvannaMiss8. I am a One Leg Kick , Happy go Lucky Organiser & Producer of Webinars & Online Training for Professionals, Directors & Management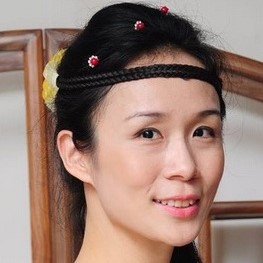 If you are still blur blur about this webinar, no worries ya ... you may contact me directly using any of the below methods
Email: [email protected]
Whatsapp: +6012 203 8046
Facebook: https://www.facebook.com/learnabeeOfficial/
Bee Happy, Learn Online ...
Important Note: If you want to download the Certificate of Completion at the end of this course, please make sure the FULL NAME you key in is 100% Accurate ya ...

This course is closed for enrollment.