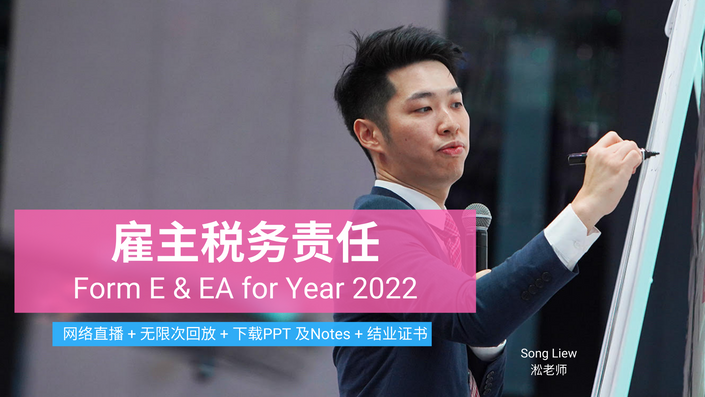 (中文) 2022 雇主税务责任 - Form E & EA by Song Liew Tzen Hsiung 淞老师 (ANC Group)
Total Training Duration: 7 hours 15 minutes.
Watch Promo
如使用信用卡支付,请点击页面上的橙色按键。 👆👆👆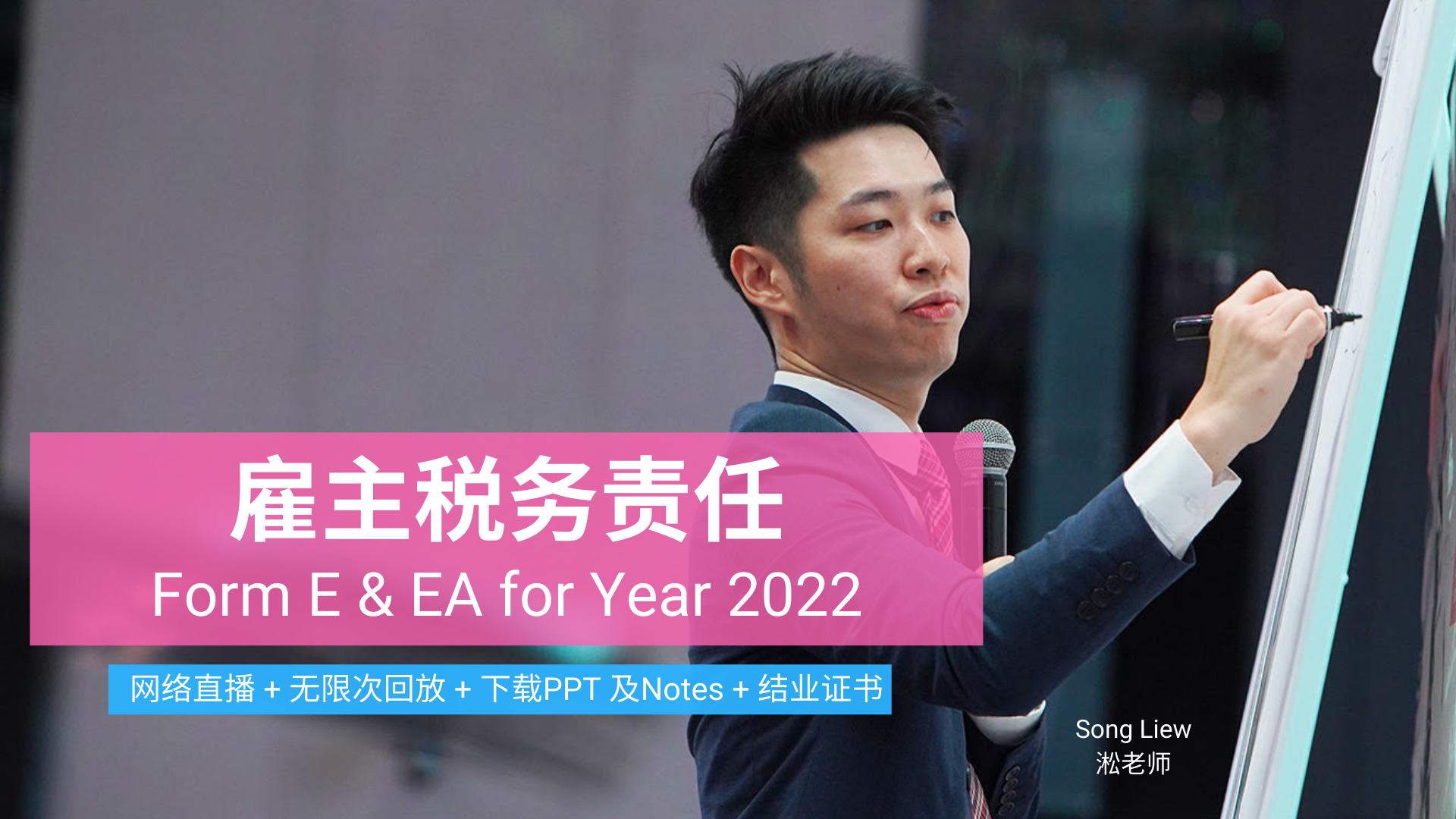 关于雇主税务责任 - Form E & EA你需要了解的事项
即将举办的网络课程: 2022年3月29日,星期二
主题:雇主税务责任 - Form E & EA
讲师:Song Liew Tzen Hsiung 淞老师 (ANC Group)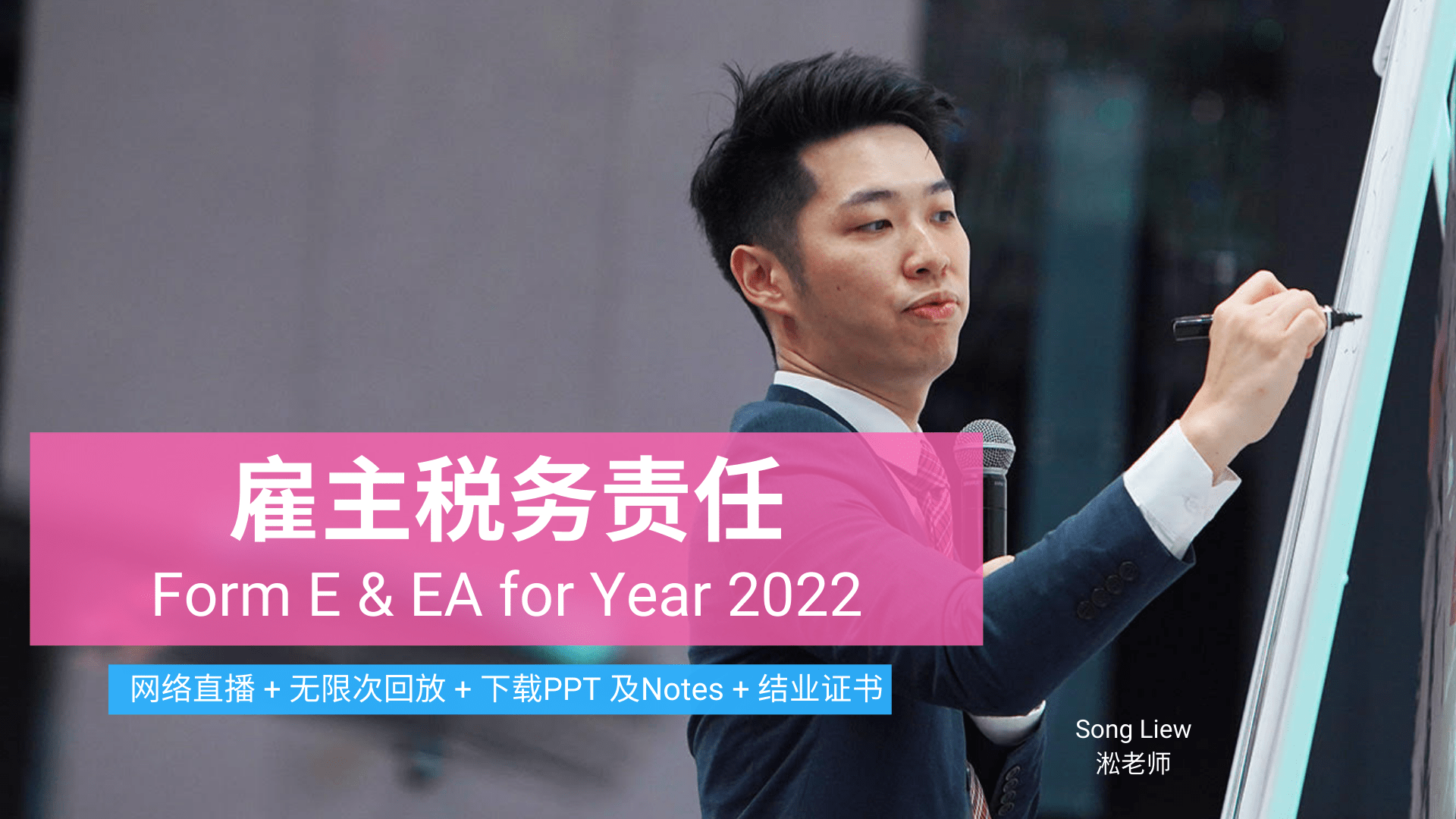 课程介绍
Compliance with employer's tax obligation such as filing of Return Form of Employer ("Form E") to the Inland Revenue Board of Malaysia and preparation of employee's Statement of Remuneration from Employment ("Form EA"), would be at the company's agenda during the first quarter of the year 2022.
What are the risks and pitfalls associated with completing the Form E and Form EA? What are the mistakes that can be avoided to mitigate tax audits? In this workshop, we will go through step by step on how to complete these forms, mechanism of Monthly Tax Deduction (MTD) / Potongan Cukai Bulanan (PCB), discuss on the recent changes (including changes in respect of Budget 2022 and Covid-19 related benefits) and the essential points and issues relating to employment income and benefits.
谁应该参与?
Human Resource managers and executives
Finance and accounts directors
Finance / accounts managers and executives
Tax advisors
课程目的
Get latest updates and developments on Employer Tax Reporting which includes Budget 2021 Highlights and Stimulus Packages

Learn how to plan a tax efficient remuneration package

Understand the important obligations as an employer, common mistakes and managing tax risk
课程大纲
Overview of Employer's tax obligation on employment income
Understanding the types of employment income in the Act
Understanding Residence status and challenges faced during Pandemic
Overview of Form E, C.P.8D and EA
Completing Form EA:

Employment income & benefits
Allowances and new tax-exempt allowances
Director Fee
Employee share option scheme
Tax borne by employer
Benefit in Kind
Leave Passage
Compensation for loss of employment
Value of living accommodation

Completing Form E and C.P.8D
Recent Updates and Developments (Budget 2021)
Covid-19 Related Benefits
Penalties and offences
Q&A
Your Instructor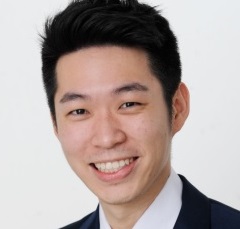 Song Liew is the founder of ANC Group, a professional consulting firm located in 4 different states in Malaysia and network firms in the ASEAN region. The firm's Facebook Page currently followed by 65,000 followers.
He is a tax agent licensed by the Ministry of finance, member of MIA, CTIM, ACCA, ASEAN CPA and an approved HRDF trainer. Song provides tax compliance services and tax advisory for both domestic and cross border transactions.
He is a trainer/facilitator/lecturer for MBA finance, tax workshops organised by Malaysian Institute of Accountants, MEF Academy, SQL Accounting Software and in-house training for corporations. Song has collaborated with Inland Revenue Board of Malaysia (IRBM) in tax seminar and IRBM Media videos.
He has also made his appearance in local newspapers, radio station and has conducted more than one hundred trainings with largest audiences of 2,500 and online viewers of 2,700. For consecutive 3 years, he has trained more than 10,000 students nationwide.
He authored Implementation to SST 2.0 and Employer Obligation and Tax Planning. He is currently a member of MIA Young Professionals Committee's Engagement Working Group.
Course Curriculum
20220329 (中文) 2022 雇主税务责任
Available in days
days after you enroll
Frequently Asked Questions
Language Available ?
English Only
Payment
No Need to Pay. FREE One
Venue & Access
100% Online Learning 24/7 Anytime, Anywhere
Supported Devices:
Desktop, laptop, smart devices & smart phones (iOS and Andriod supported).
Am I Allowed to Post Questions to Trainer After Live Webinar ?
Yes
How many times can I view the video replay ?
Unlimited Replay of Training Content
Are the Video & Training Materials downloadable ?
Yes. You will enjoy Unlimited Download of Video & Training Materials
Do You Issue Certificate of Completion ?
Yes, upon completion, you can download the Certificate of Completion
Will you update the training from time to time ?
This is not a guaranteed benefit when you sign up but we will try our best., You will receive UpToDate Training Content whenever the trainer feels necessary to do a follow up webinar.
Sign Up Now ... See you "inside" the paid area soon !
We highly encourage you to pay via credit card for instant access to the content.
However, you have the option to pay via online bank in method, Click Here for Instruction to Pay Through Bank
---
Hi, My name is EvannaMiss8. I am a One Leg Kick , Happy go Lucky Organiser & Producer of Webinars & Online Training for Professionals, Directors & Management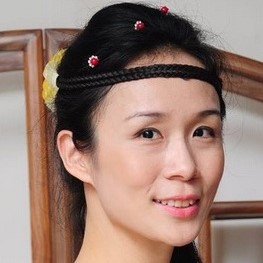 If you are still blur blur about this webinar, no worries ya ... you may contact me directly using any of the below methods
Email: [email protected]
Whatsapp: +6012 203 8046
Facebook: https://www.facebook.com/learnabeeOfficial/
Bee Happy, Learn Online ...
Important Note: If you want to download the Certificate of Completion at the end of this course, please make sure the FULL NAME you key in is 100% Accurate ya ...