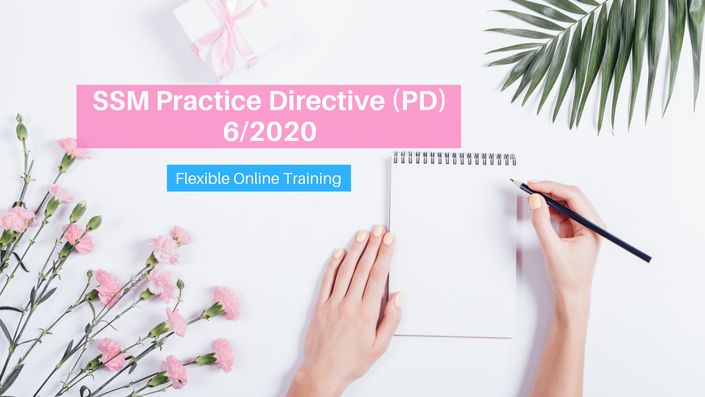 (English) SSM Practice Directive (PD) 6/2020 by Mah Li Chen (MAICSA Chartered Secretary)
Duration : 4 hours 23 minutes
Watch Promo
Upcoming Live Webinar:
SSM Revised PD, EOT & CMCO related questions on Company Secretarial Practice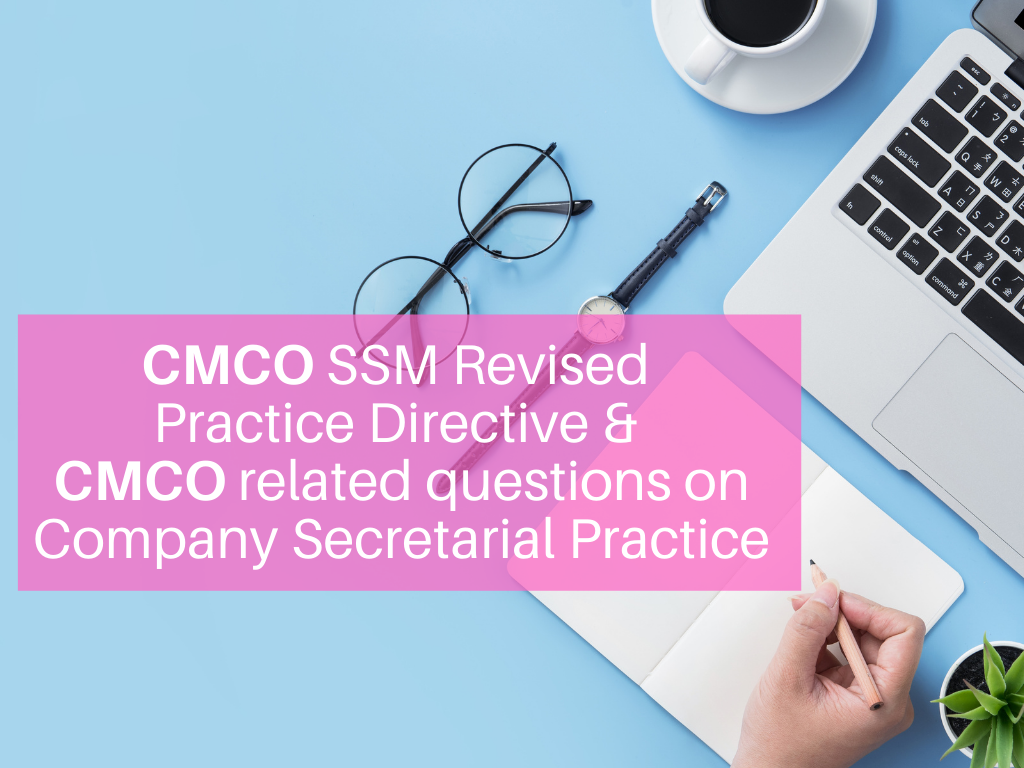 Everything you need to know about SSM Practice Directive (PD) 6/2020
If you are not able to make it on the above live webinar, No worries. We will be sharing the Replay Online Training version.
Payment inclusive of Replay, Certificate of Completion to manually claim your CPD/CPE points. Download of PDF Notes. Only PDF training materials are downloadable. MP4 Video Replays are non-downloadable (unlimited streaming is available for mp4 replays).
---
SSM Practice Directive (PD) 6/2020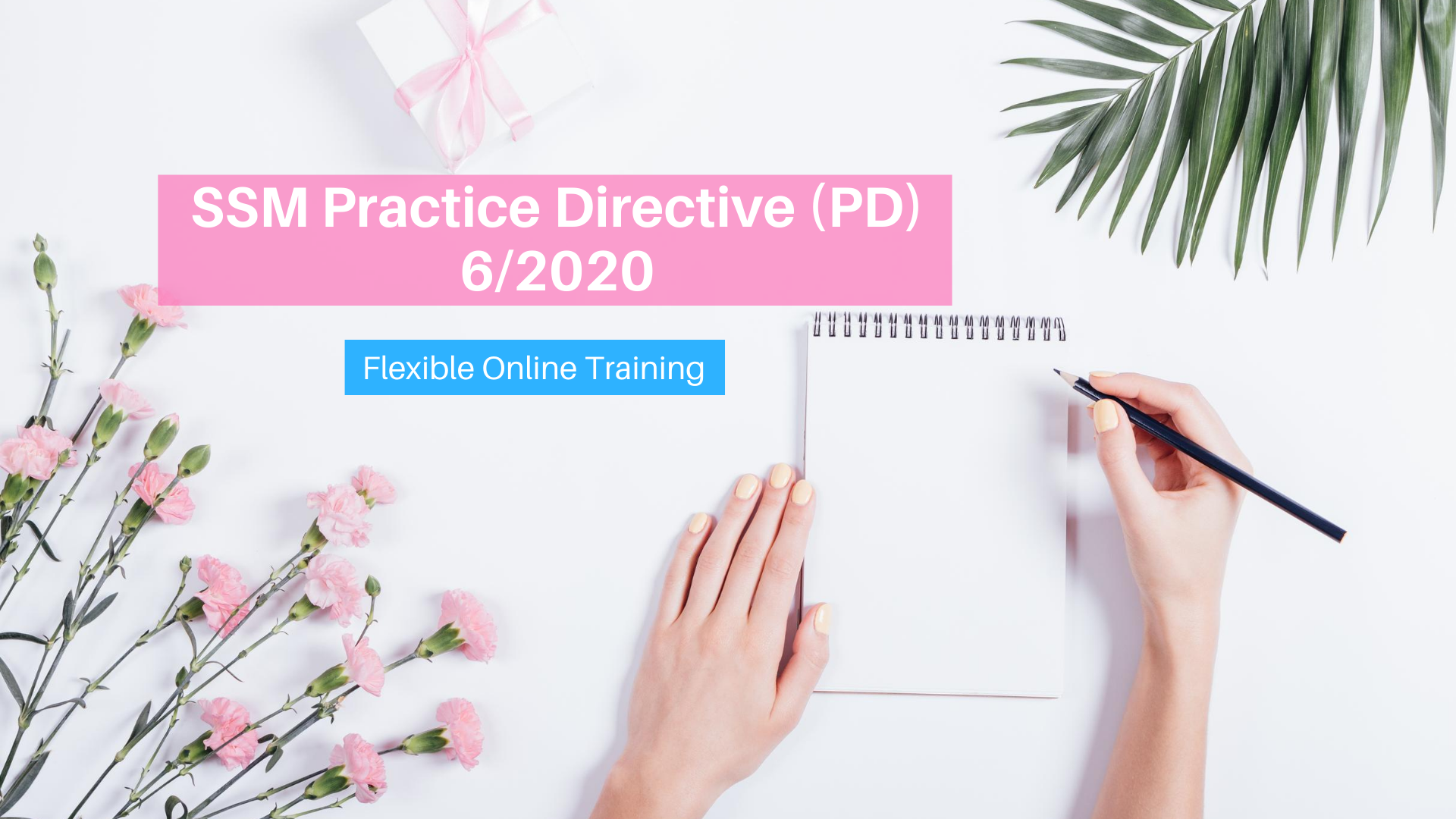 Your Instructor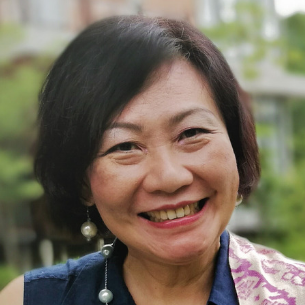 Mah Li Chen graduated with the ICSA qualification on 27 September 1995. She has since completed her LLB with Honours in 2003 from the University of London. She is a Chartered Secretary by profession with more than 30 years of working experience in mainstream corporate secretarial work. She has been speaking on various topics relating to the Companies Act 2016, corporate secretarial practice, corporate governance and listing requirements for MAICSA (a division of CGI - Corporate Governance Institute), Bursa Malaysia Berhad, Federation of Public Listed Companies, Malaysia Institute of Accountants ("MIA") and several other professional bodies as well as in-house seminars for a number of companies.
Course Curriculum
Click here to Join Whatsapp Group for Company Secretary
Available in days
days after you enroll
Frequently Asked Questions
Language Available ?
中文
Payment
One Time Off, No Annual Fee, No Renewal Fee. 一次性,不收取年费,不收续费
Payment Method
Credit Card or Online Bank In
Venue & Access
100% Online Learning, 24/7 Anytime, Anywhere. 100% 网上学习 ,24 小时 随时随地学习与复习。
Supported Devices:
Desktop, laptop, smart devices & smart phones (iOS and Andriod supported).
Am I Allowed to Post Questions to Trainer After Live Webinar ?
Yes
How many times can I view the video replay ?
Unlimited Replay of Training Content. Wonderful leh ?! ...
Are the Video & Training Materials downloadable ?
Yes. You will enjoy Unlimited Download of Video & Training Materials. Good leh ?! ...
Do You Issue Certificate of Completion ?
Yes, upon completion, you can download the Certificate of Completion. Syiok Leh ?!
Will you update the training from time to time ?
This is not a guaranteed benefit when you sign up but we will try our best., You will receive UpToDate Training Content whenever the trainer feels necessary to do a follow up webinar. Happy Leh ?!
Sign Up Now ... See you "inside" the paid area soon !
We highly encourage you to pay via credit card for instant access to the content.
However, you have the option to pay via online bank in method, Click Here for Instruction to Pay Through Bank
---
Hi, My name is EvannaMiss8. I am a One Leg Kick , Happy go Lucky Organiser & Producer of Webinars & Online Training for Professionals, Directors & Management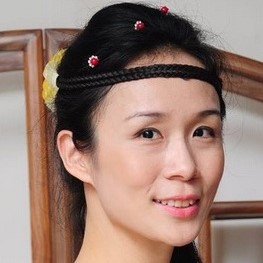 If you are still blur blur about this webinar, no worries ya ... you may contact me directly using any of the below methods
Email: [email protected]
Whatsapp: +6012 203 8046
Facebook: https://www.facebook.com/learnabeeOfficial/
Bee Happy, Learn Online ...
Important Note: If you want to download the Certificate of Completion at the end of this course, please make sure the FULL NAME you key in is 100% Accurate ya ...